Shield Immunity* Stick Packs
Our single-serving Shield Immunity* Stick Packs boast 1000 mg of Vitamin C plus other vitamins and antioxidants in each serving to provide you with daily immune support.

No caffeine, no sugar, no GMOs, no additives, and no fillers - just a clean shot of vitamins bursting with delicious citrus flavor!
Same great product, new look! For a limited time, you may receive an updated version of this product's packaging.
In order to comply with new FDA regulations, you may also notice a change in the unit of measure and/or daily values for select products.
---
30-Day Happiness Guarantee
Secure Payment Processing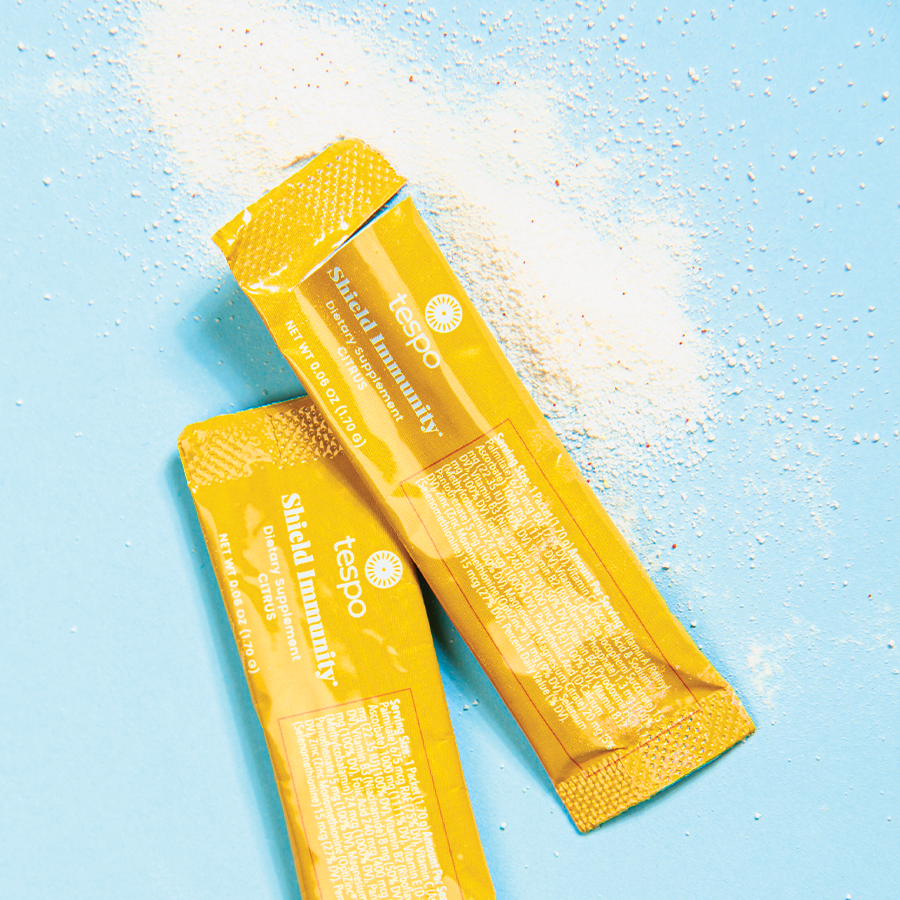 No GMOs, Binders, Fillers, or Sugar
12 Nutrients in Every Dose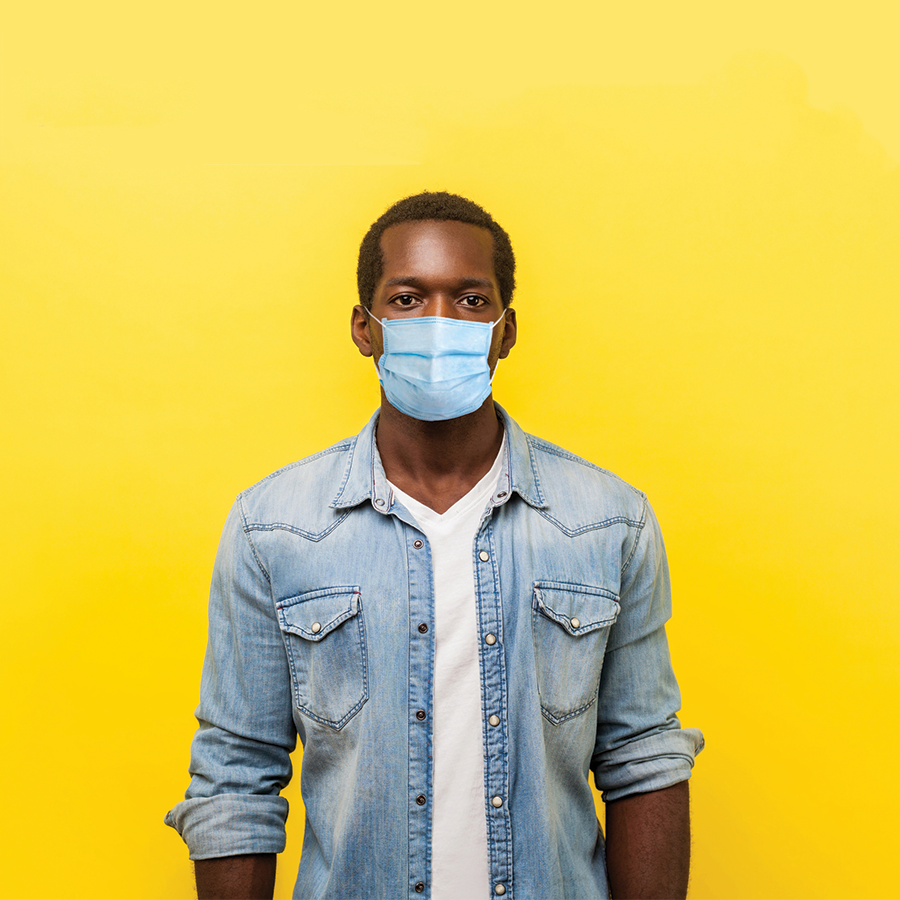 Shield Your Immune System

Shield Immunity* contains a premium mix of vitamins and antioxidants specifically formulated to support your immune system.*

Defense! Defense!

Vitamin C encourages the production of white blood cells that protect the body against infection.*

Brain Boost

Vitamin B6 and B12 may improve mood and boost brain function.*
What's Included?

• 6 Shield Immunity* Stick Packs + Tespo Health® Go-Bottle

-or-
• 14 Shield Immunity* Stick Packs
Want Shield Immunity* at your office?
Tespo Teams® offers corporate wellness solutions for employers and employees with Clear Energy* and Shield Immunity*.
"I have taken the Shield Immunity and Clear Energy every day for the last month and I'm impressed with the way they work. Thanks, Tammy!
Don't worry, be happy - and healthy! Tespo Vitamins® offers a 30-day Happiness Guarantee.
Always Free Shipping
All orders ship FREE and are delivered within 7-10 business days.
Happiness Guarantee
Try our amazing system totally risk-free for 30 days with our Happiness Guarantee!
Incredibly Easy Returns
Not the right fit? No problem. Simply return within 30 days for a full refund.
Experts On Standby
Questions? Call us and our customer service experts will help you out on your journey.