A Multi Made with YOU in Mind
Up to 20+ nutrients in one simple liquid dose for just $1.45 a day.
---
A NEW KIND OF VITAMIN EXPERIENCE
Custom, Liquid Supplements at the Push of a Button
Our Personalized Multi offers you the most for the least! For just $1.45/day, you'll get a 31 serving pod packed with nutrients designed specifically for your unique needs!

Get started by taking our Personalized Multi Quiz and we'll recommend a pod based on your unique needs. Review your nutrition label and start your happier, healthier vitamin routine!
The Tespo Health®️ Dispenser expertly mixes our all-natural vitamins with water, transforming them into your daily dose of liquid vitamin goodness!
No more pill packs piling up. No more sorting pills. No more pill bottles collecting dust in your medicine cabinet.
In fact, no more pills at all.
Click the buttons below to explore each component of our innovative system!
MEET THE TESPO HEALTH® DISPENSER
Your Easy Routine Machine
The Tespo Health® Dispenser fits perfectly on your countertop next to your coffee machine. Pop in your pod, push button, drink vitamins. Seriously - it's that easy.
Track Your Health
Your dispenser connects to the Tespo Health® App where you can track your vitamin intake - plus, manage weight, calories, recipes, exercise, and SO much more.
Set Daily Reminders
Never miss a dose with daily reminders! Although, once you start looking forward to taking your vitamins, you may not need reminding!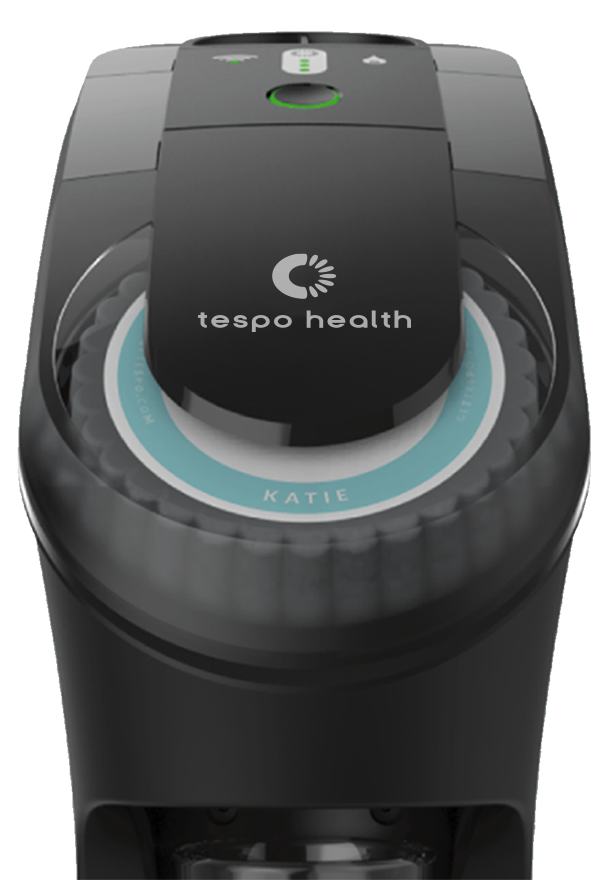 Works With All Pods
Pick a pod, any pod! The Tespo Health® dispenser works with any Tespo Vitamins® or Smile Bariatric® product.
Perfect Dose Every Time
No guessing. Your dispenser knows which pod you've inserted and mixes the perfect vitamin to water ratio each and every time. This ensures the best quality and best taste!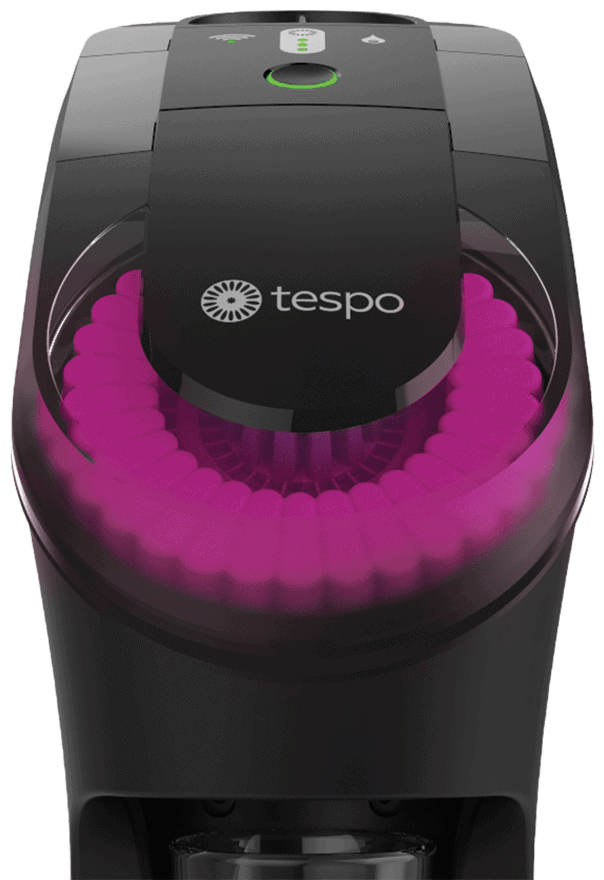 Soak up ALL of the Good Stuff
noun PHYSIOLOGY
noun: bioavailability; noun: bio-availability
The proportion of a drug or other substance which enters the circulation when introduced into the body and so is able to have an active effect.
Bioavailability refers to how your body absorbs and uses vitamins. Binding agents and fillers that make up pills and gummies can hinder bioavailability -
so we never use them.
Just free-form, powdered ingredients mixed in a perfect liquid dose.
When you boil it down, that means you'll get more of the nutrients you need when you take our liquid vitamins!*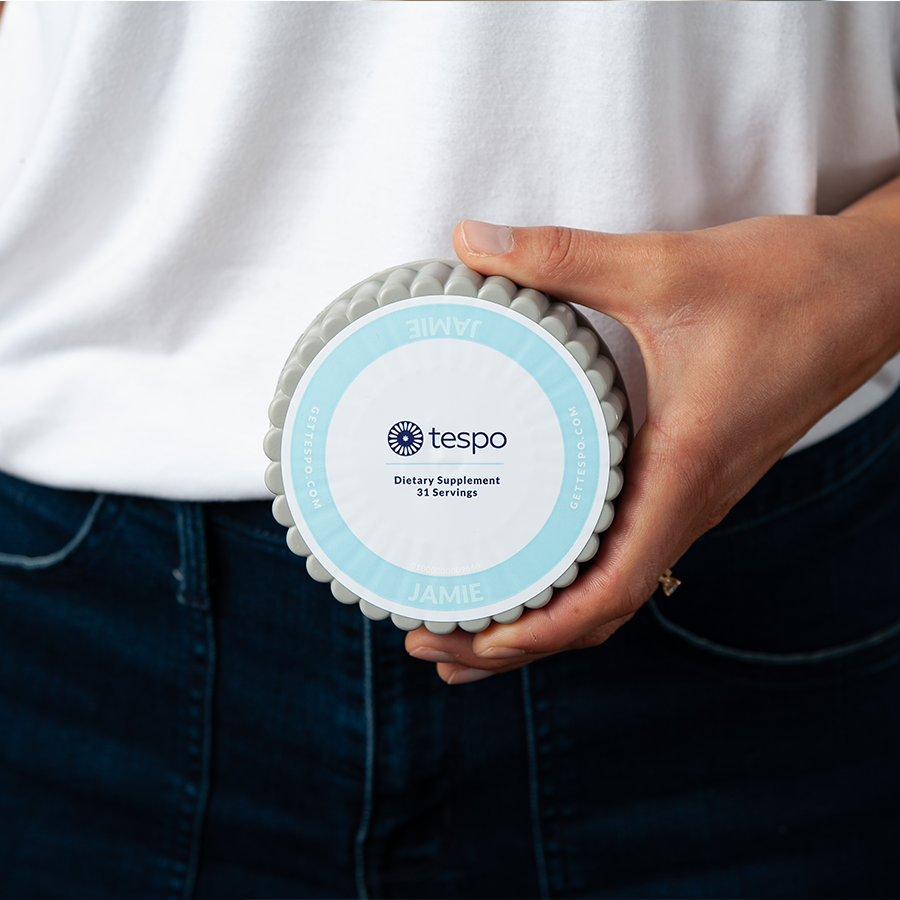 31 Servings, 1 Brilliant Pod
We didn't like the traditional way vitamins were made. So we reinvented the wheel. Tespo Vitamins® pods hold 31 servings of pure, premium, powder
ingredients
. They're sealed fresh until you're ready to mix and enjoy!
No pill processing (EVER)
Take the Personalized Quiz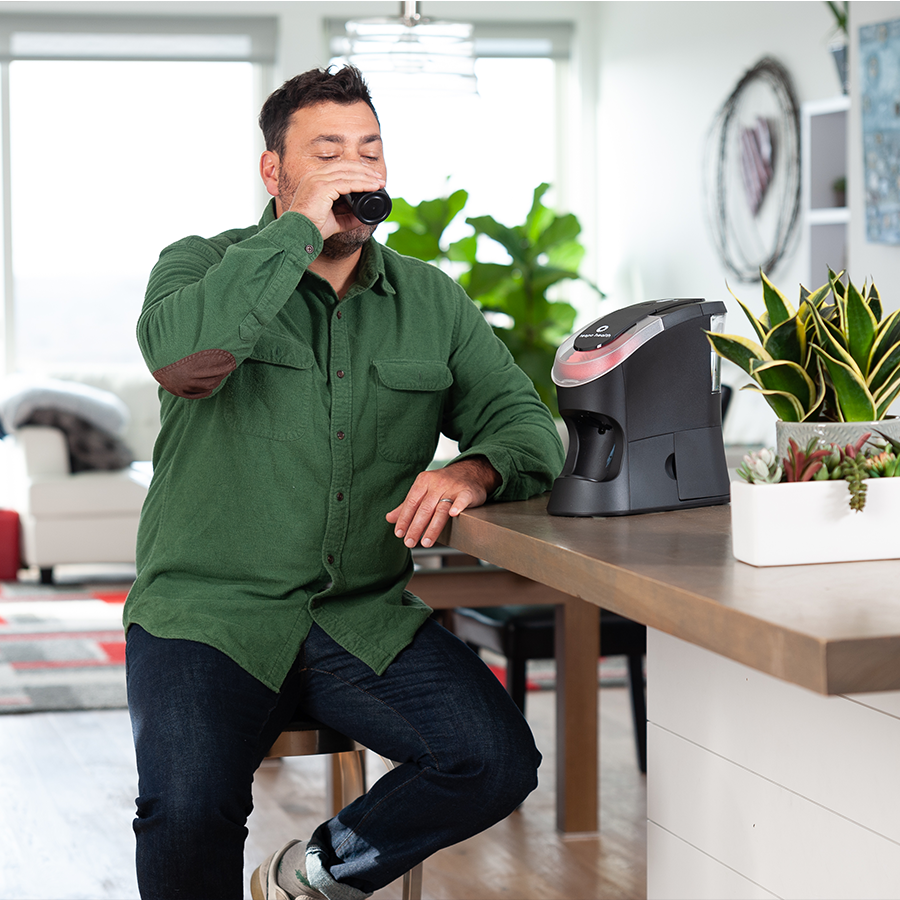 All-Natural Liquid Vitamin Goodness
Our liquid vitamins are more bioavailable, giving you more of what you need.* Plus, they taste amazing - because we believe vitamins shouldn't just do good, they should taste good, too.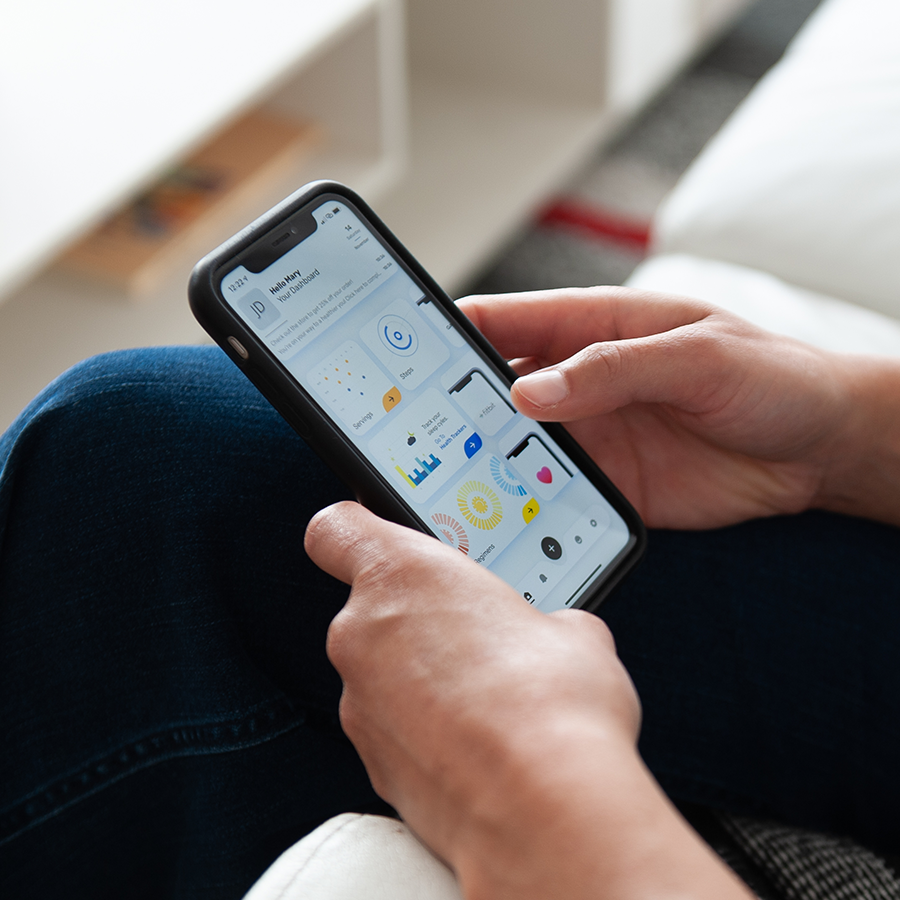 The Tespo Health® App connects to your Tespo Health® Dispenser to improve adherence and provide you with a health routine that's seamless, easy, and fun.
"A tasty shot of vitamins instead of a handful of pills. Super excited about doing something good for myself - especially now."
Try Tespo risk-free with our Happiness Guarantee. If you are not happy with this amazing system within the first 30 days, we'll gladly give you your money back, no questions asked.