EXPERIENCE THE TESPO TEAMS®️ DIFFERENCE
Striving for a Safe, Healthy, Happy Workplace
We designed Tespo Teams® with the mission to increase the overall health & productivity of employees across the USA.

The Tespo Health®️ Dispenser is a healthy addition to your breakroom. It expertly mixes our Clear Energy* and Shield Immunity* vitamins with water, transforming them into a daily dose of liquid goodness!

Click the buttons below for more information on each component of our vitamin system.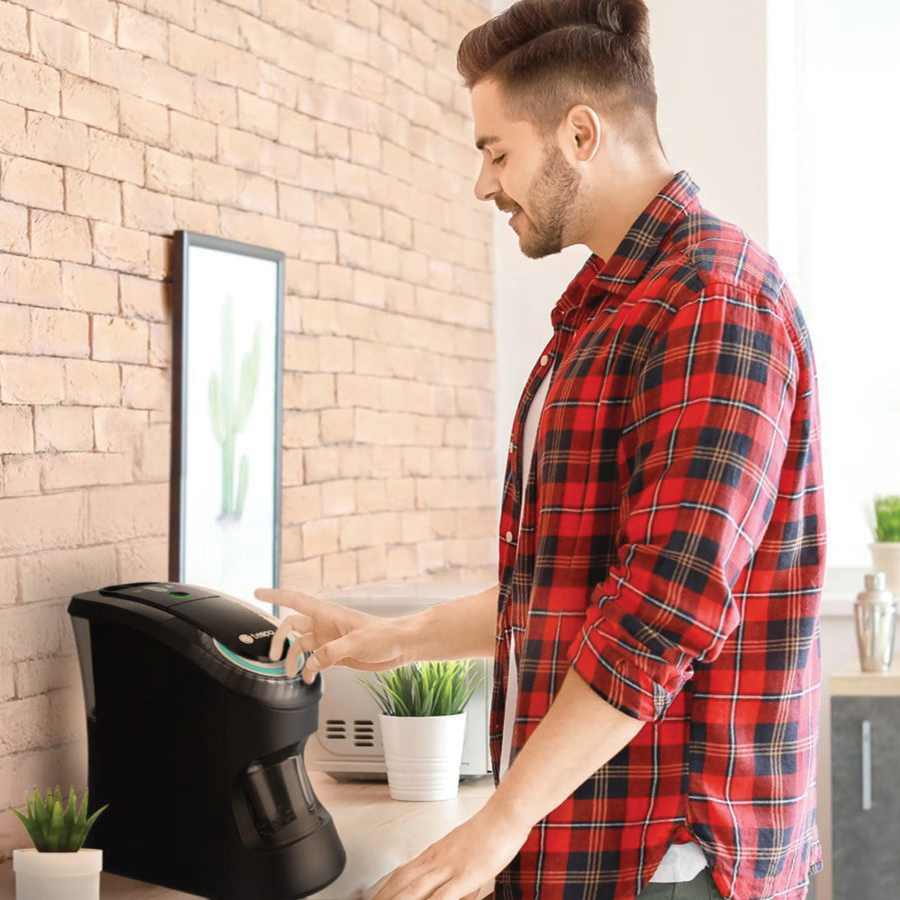 Try Tespo Team® in your office completely risk-free for 30 days! You'll receive our Welcome Kit that includes 2 Tespo Health® Dispensers, 1-month supply of Clear Energy* and Shield Immunity*, and our disposable/recyclable cups.

If you love our system after 30 days, the dispensers are yours FREE of charge! We'll auto-replenish your vitamins with the card on file, so you can keep your employees happy and healthy.
The High Cost of Low Productivity
noun
The practice of coming to work despite illness, injury, anxiety, or other conditions, often resulting in reduced productivity.
Presenteeism has recently gained attention as studies show the cost for employers is as much as 10x more than absenteeism in lost productivity.

The WHO's Workplace Health and Productivity Questionnaire (HPQ) analyzed data from 2,000 respondents and found that for every sick day an employee takes, 10 more are wasted doing very little.

"On average, employees in our sample group took about four sick days each year but when they reported on how many days they lost while on the job, that number shot up to a staggering 57.5 days per year per employee." - Dr. Sackett, Lead Data Scientist for Virgin Pulse.*
*Virgin Pulse Global Challenge Data • 2015
MEET THE TESPO HEALTH® DISPENSER
Employee Wellness at the Push of a Button
The Tespo Health® Dispenser fits perfectly in the breakroom next to your coffee machine. Pop in your pod, push button, drink vitamins. Seriously - it's that easy.
Easy 1-Button Operation
So easy for employees to use. The dispenser mixes your daily dose of Clear Energy* or Shield Immunity* with the simple push of a button.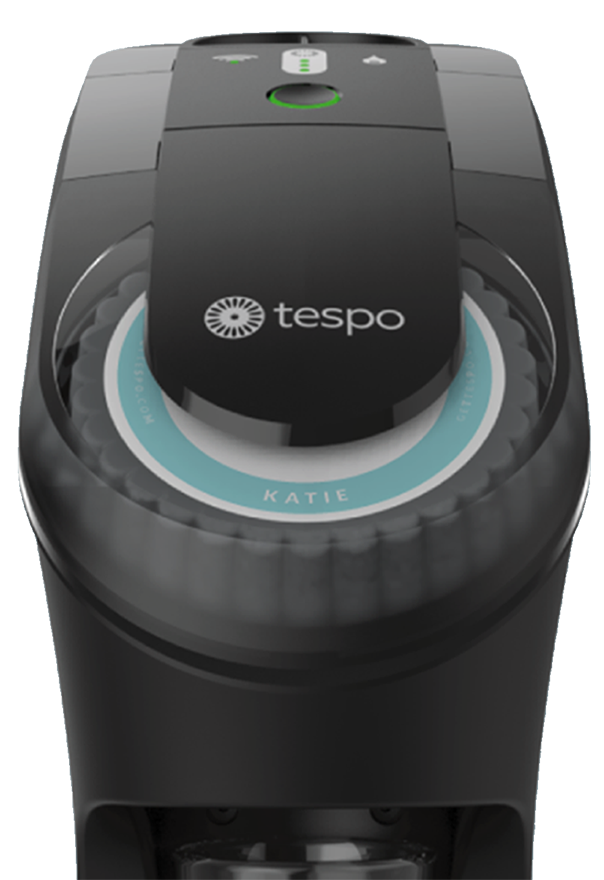 Perfect Dose Every Time
No guessing. The dispenser knows which pod you've inserted and mixes the perfect vitamin to water ratio each and every time, ensuring the best quality and best taste!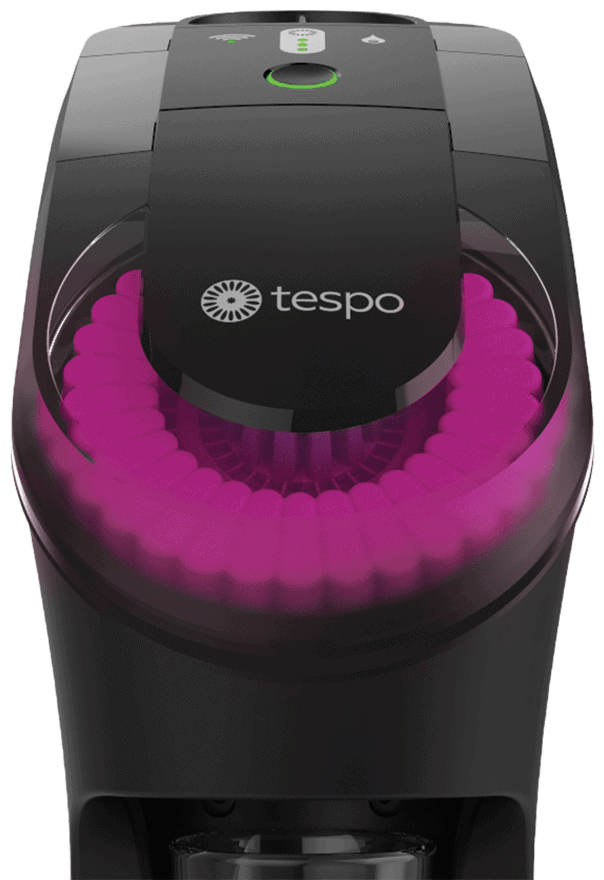 The Tespo Teams® program provides 2 carefully crafted formulas designed to optimize energy and focus to keep employees productive and immunity to keep them happy and healthy.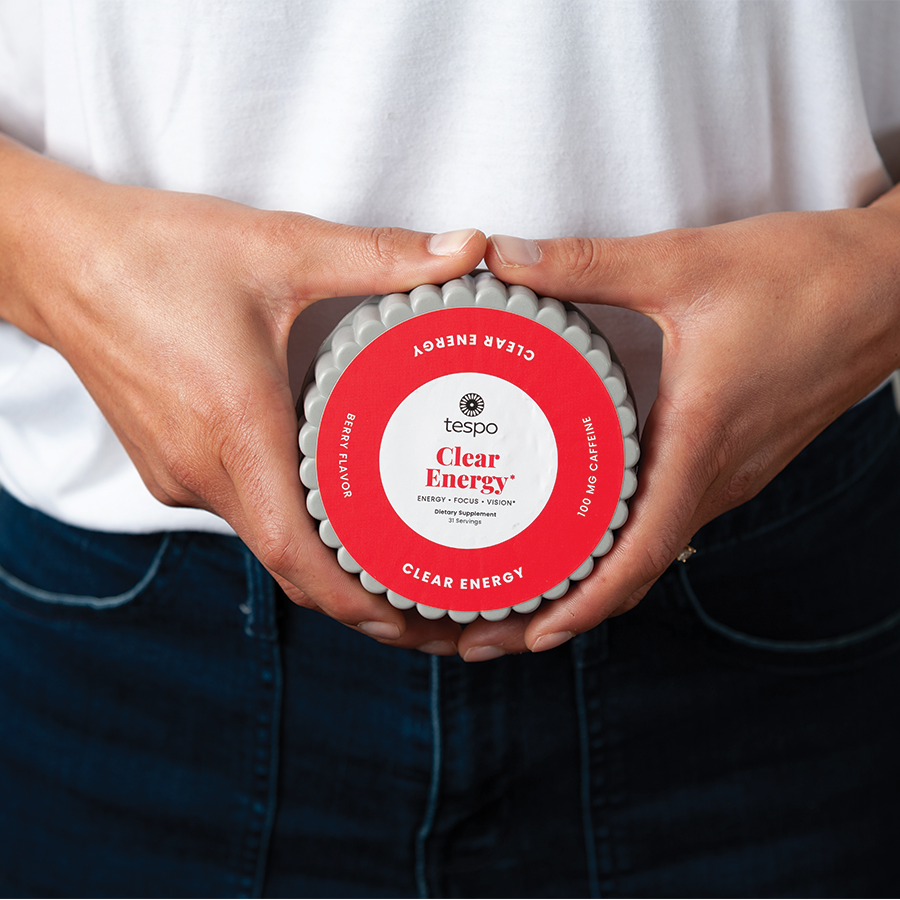 Optimize Energy and Focus
Clear Energy* is the ultimate workday vitamin! 100 mg of caffeine and other key nutrients help you power through the day with healthy energy levels, increased focus, and protection from eye fatigue caused by harmful blue light exposure.
Clinically Proven to Reduce Blue Light Damage*
More Caffeine Than a Cup of Coffee*
No GMOs, Binders, Fillers, or Preservatives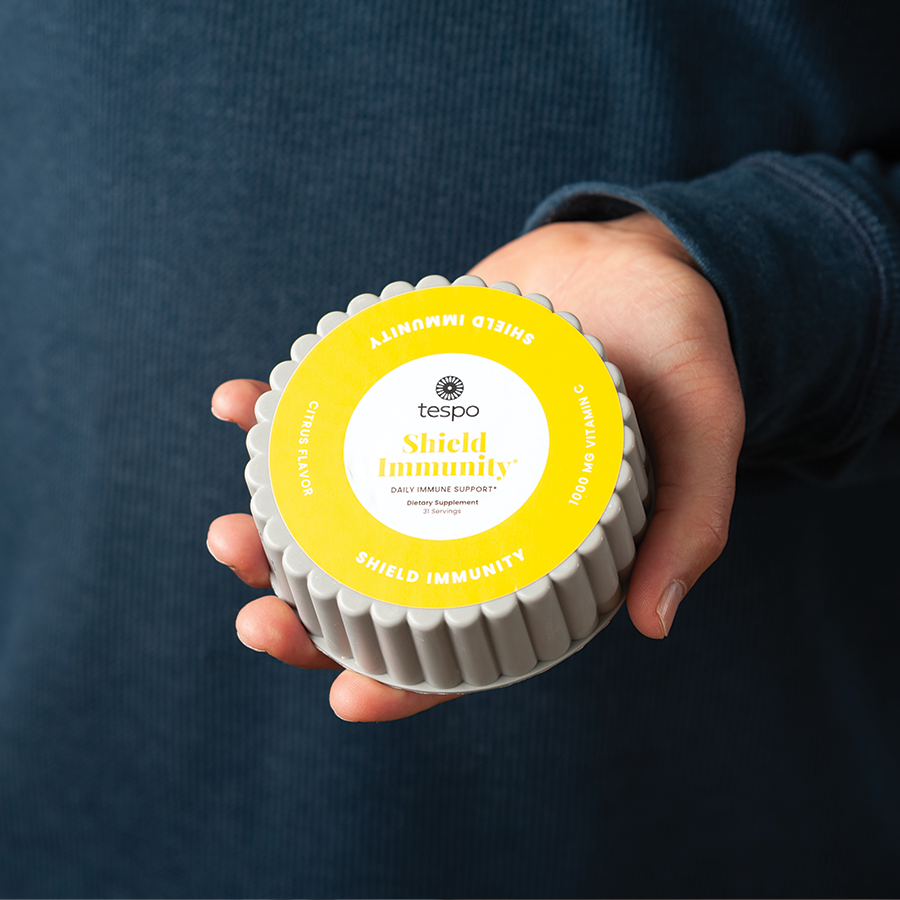 Immunity and Peace of Mind
As Americans are anticipating their return to work in the post-Covid-19 era, a safe and healthy environment is top of mind for everyone. Shield Immunity* offers a daily dose of immunity that supports your employee's health and gives them peace of mind.
Aids in the Prevention of Cold and Flu Symptoms*
Natural Energy Boost with No Caffeine
No GMOs, Binders, Fillers, or Preservatives
Want Clear Energy* and Shield Immunity* at home?
Get the Tespo Teams® experience at home! Tespo Vitamins® offers these 2 great formulas plus SO much more! Try a better way to take a better vitamin today.