Prenatal vitamins are essential to women who are trying to get pregnant, pregnant, or breastfeeding. Do your baby and your body a favor by taking Tespo's Prenatal Formula. The daily liquid serving guarantees you and your little one are getting the nutrients needed.
Uses Methylfolate for easier metabolising
No fillers or preservatives
Non-GMO
Size: 31 servings | 1 pod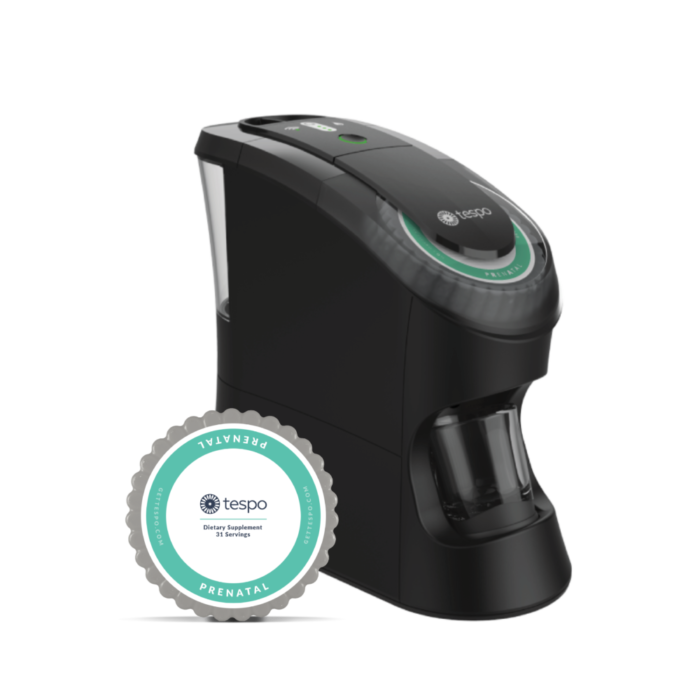 Specialized ingredients formulated to address key nutrients that are perfect for women who are trying to get pregnant, women who are pregnant, or breastfeeding.
[fmce_ingredients format="featured"]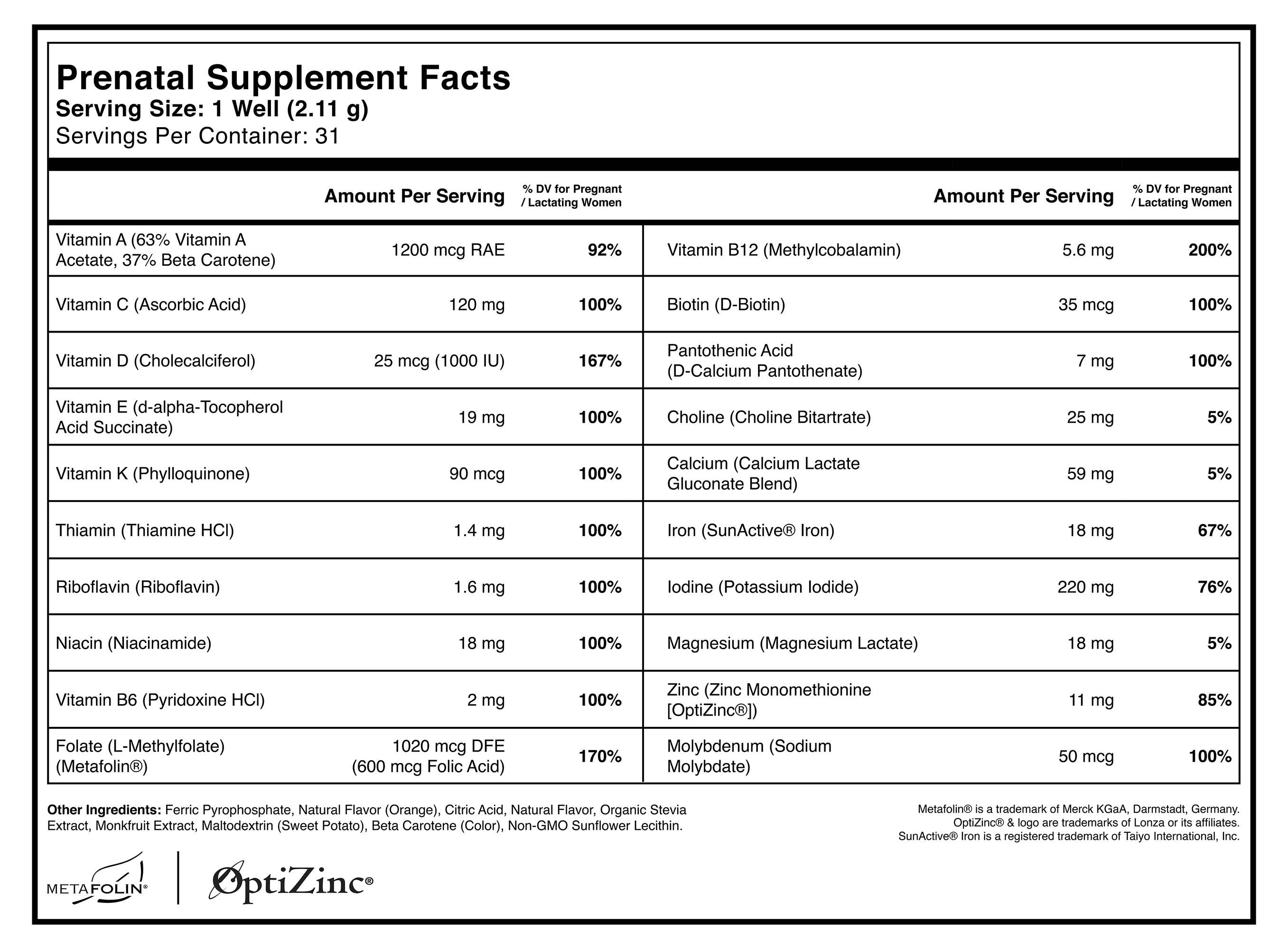 For You Before, During, and After Pregnancy
You take care of body, we take care of you. Our premium prenatal formula is packed with everything needed for women who are trying to get pregnant, currently pregnant, and breastfeeding. That means you'll receive the highest quality of ingredients in powder-to-liquid form. So say goodbye to horse pills and nausea, and say hello to 2 ounces of once-a-day of vitamin goodness.

No GMOs. No Soy. No Preservatives. Vegetarian.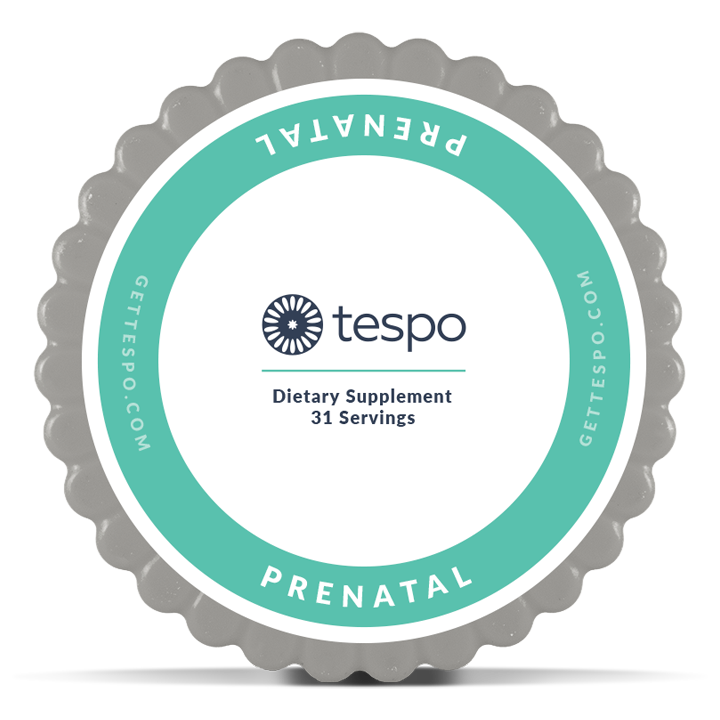 From the moment your pregnancy is confirmed, your love for your baby grows. Protect both your bodies by adding the Prenatal Formula to your day. With the perfect combination of Vitamins A, B 6 & 12, C, D, and K, plus Calcium, Folate, Iron, Zinc, and more, you're guaranteed to get the right nutrients necessary to your baby's growth and development while also maintaining your own personal health. Tespo Prenatal may also be used to supplement women who are trying to get pregnant or breastfeeding.

*These statements have not been evaluated by the Food and Drug Administration.
These products are not intended to diagnose, treat, cure, or prevent any disease.
[fmce_ingredients limit="10" class="blue-stack"]
[fmce_ingredients limit="11" offset="10" class="blue-stack"]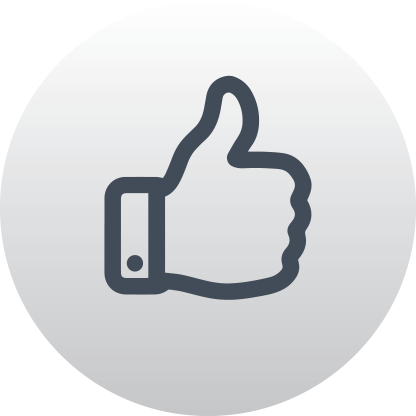 "I just got the pods and took them for the first time this morning! Love them!" - Malori Nader
Order your dispenser. Pick your vitamins. And, start your pill-free life at the push of a button.
Dispenser needed for pod useage
FREE Shipping
Earn Rewards
30-Day HAPPINESS Guarantee
It's that easy.
Frequently Asked Questions
[fmce_faqs category_name="pod" limit="-1"]
We know you'll love it, but we also want you to feel confident with your decision in taking control of your health and longevity.

With our Happiness Guarantee you can try Tespo risk free for 30 days.